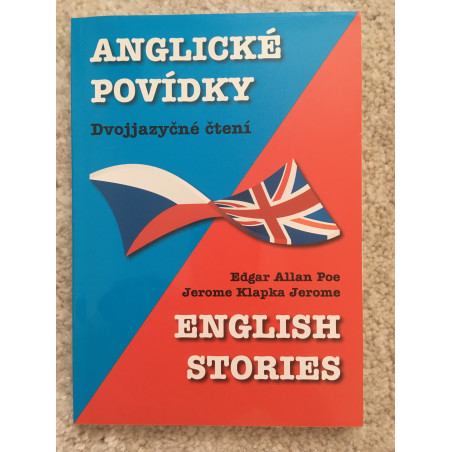  
English Stories - Czech English story book (mirror text) / Anglicke povidky
Bilingual version (English/Czech). Contains these stories:
Selected Stories from Jerome K. Jerome and Fantastic Tales from Edgar Allan Poe.
Ages: 15+
The book contains six stories written by Edgar Allan Poe and seven stories written by Jerome Klapka Jerome.
The book is written in Czech and English (mirror text). Ideal for high-school students and university students. 
Data sheet
Height

224 mm

Width

145 mm

Depth

10 mm

Weight

0.24 kg

Format

Paperback, 211 pages